I thought I'd share a couple of my favorite places to visit in my hometown Lahti in Finland. This year we managed to go there in the summer (because my brother got married, hoot hoot!!).
I sadly enough don't have pictures of the places where we ate, probably because I was too concentrated on wolfing down all that yummy food.
But here we go.
1) Lahti harbor and the "Kahvila Kariranta" coffee house.
Lahti harbor – "Lahden satama"
The harbor is like the common living room of the whole town. In a good way! People come here to chill, sit in the sun, look at the lake, listen to the seagulls and, in my case, dodge bird droppings. There are also different events throughout the summer, like a beer festival and a sing-along with the army pop-orchestra (!?), see below.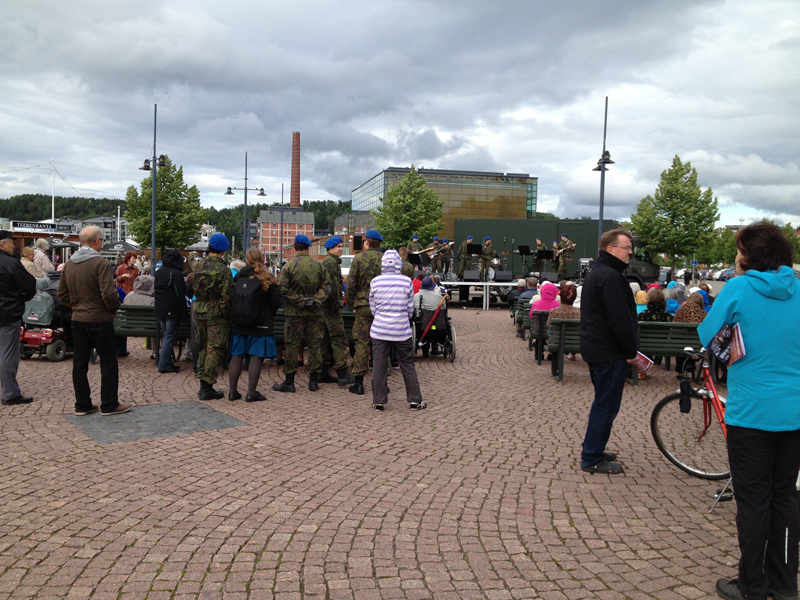 Coffee house "Kahvila Kariranta"
The coffeehouse is right there in the harbor (the pale yellow building)  and it has the best baked goods in town. I highly recommend the cheese-filled croissant. The cafe itself is in an old train station and everything is beautifully vintage inside.
2) Lake cruise.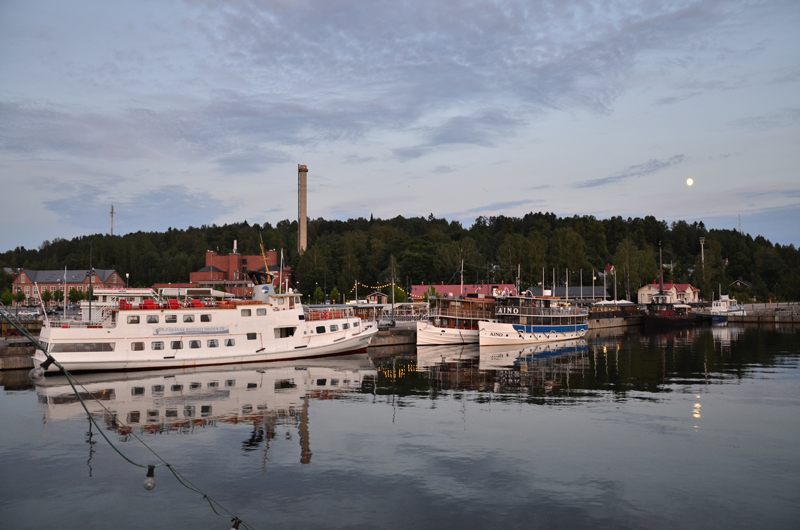 There are several lake cruises leaving from Lahti harbor but we took one that left 6.30p.m. and came back at 11p.m. It was awesome and not at all tourist-y. Most people were locals (or Finns at least), enjoying the cool breeze (pack a coat, the wind gets pretty chilly) and the beautiful view.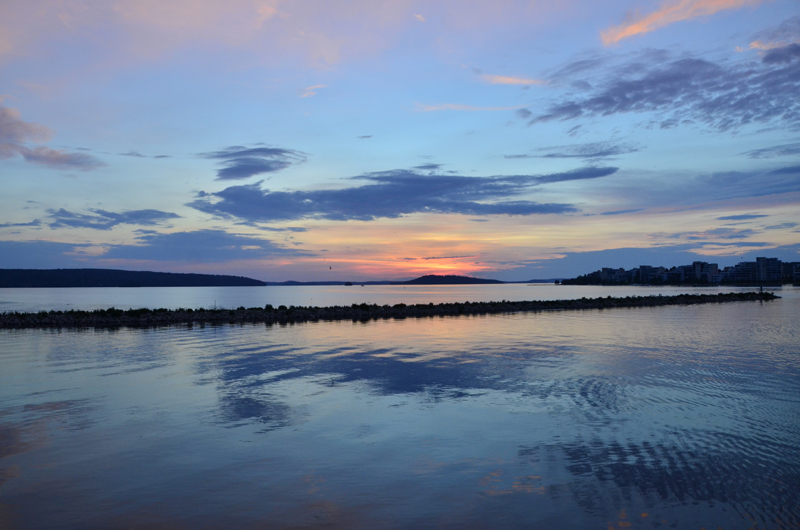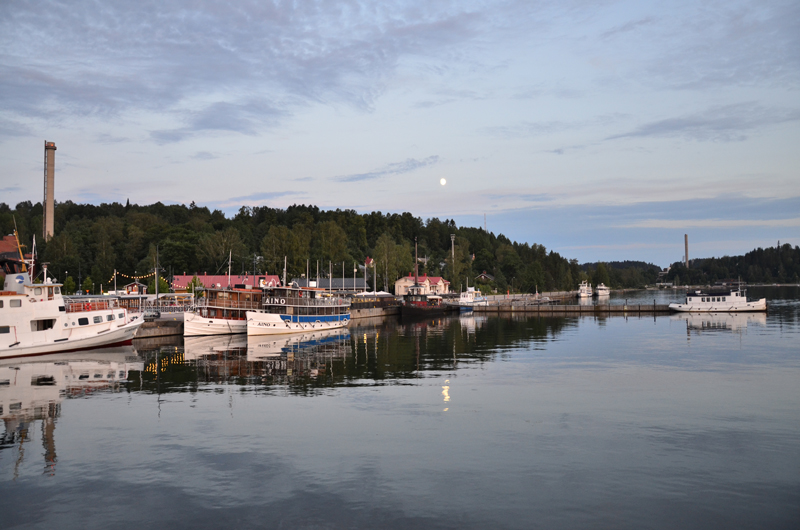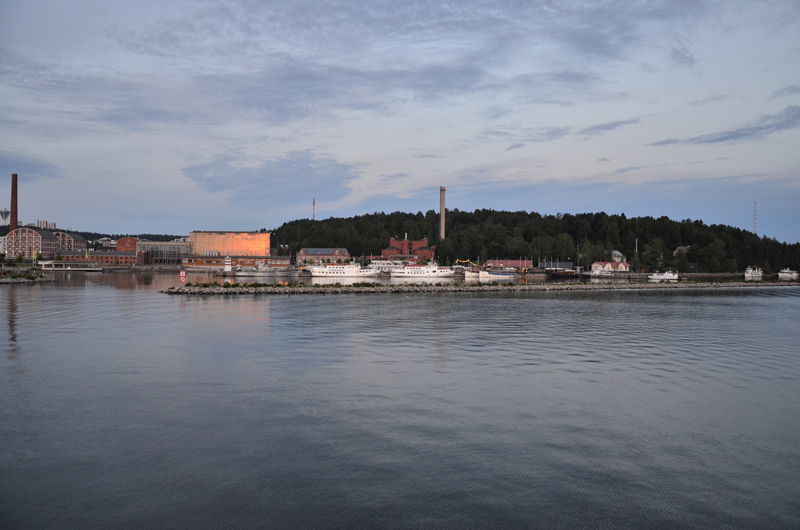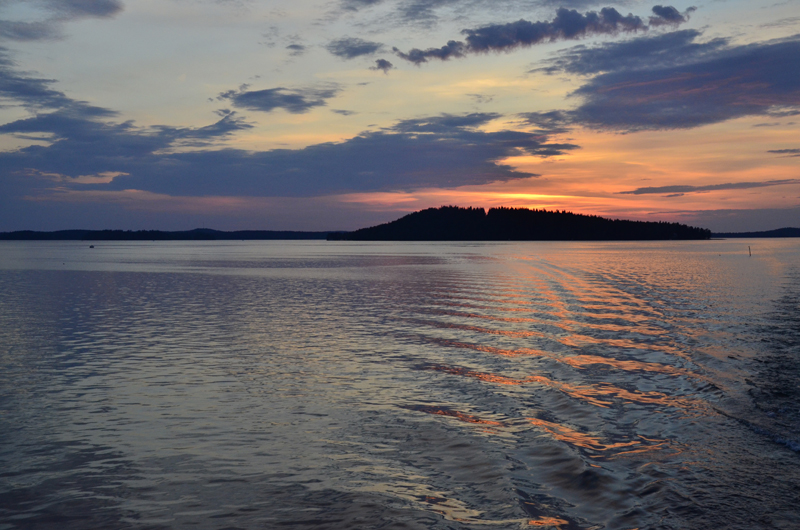 This was our ship:
And cheers!
3) A steak at El toro.
My family has been going to this restaurant as long as I can remember. I'm starting to drool as I write this. They have amazing pepper steaks (steaks in a peppery creamy sauce) or these thin steaks we Finns call "leaf steaks" (lehtipihvi) probably because the steaks are pounded really thin, like leaves. Duh. And their fries – yum yum yum.
Sorry, no pictures. I was too hungry.
4) Market place cafes in the summer. A local hangout, maybe not for the cool youth but honestly, this is a real Lahti-in-the-summer-time kind of experience. And they serve good stuff.
5) Last but not least: salmiak, or salty licorice, ice cream.
This is in no way restricted to Lahti but I just had to mention this because BOOM, I love this stuff. This might gross out the untrained palate, but if you're into salmiak (or licorice), you'll have to try this. Get a scoop from an ice cream booth or buy one from the store. Either way, you're in for a treat.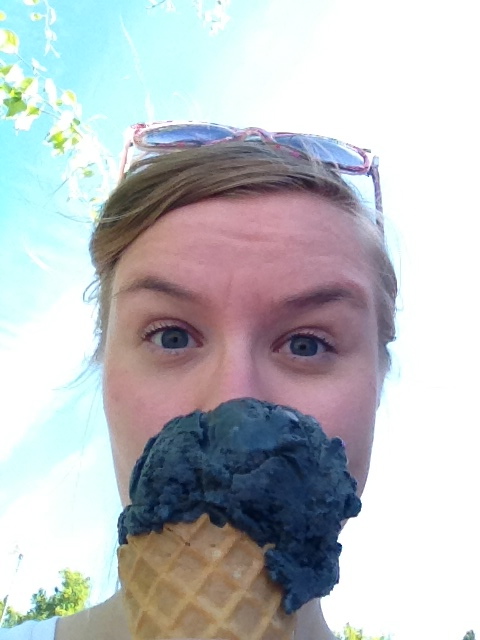 p.s. Finnish lesson of the day: salmiak ice cream = salmiakkijäätelö.